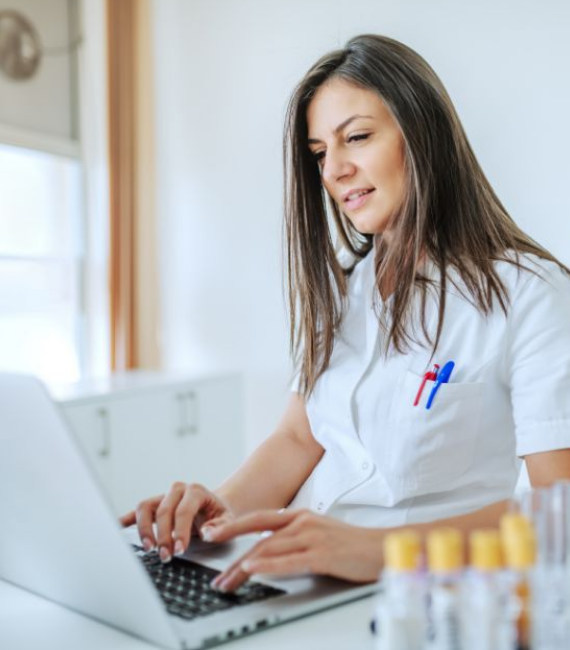 Why Hazex Cloud? Get the right SDS to the right people
Hazex Cloud automatically delivers the correct version of your SDS to the people who need it, avoiding the errors and confusion that come along with sending data sheets through email. Unlike a printed SDS, documents shared with Hazex Cloud are always up to date and aligned with the correct EHS chemical regulation standards.
Generate links that direct people to the right SDS, adding visibility and traceability to the process.
Access a database of which SDS has been sent, when it happened, who received it, and when the links were last opened.
Hazex Cloud interfaces with your ERP system to generate a current list of contacts, including a detailed record of SDS distribution and the last date of purchase.
Automatically notify the necessary people when an SDS updates.
Quick deployment for immediate use The Selerant Process
Discovery

After signing an order form, one of Selerant's solution engineers will engage with your team to understand the environment and start the short process of optimizing Hazex Cloud for you.

Configuration

Having analyzed your company's GHS activities and labeling requirements, Selerant's technicians will configure Hazex Cloud to meet your needs.

Implementation

Once Hazex Cloud is synchronized with your company's operations, a "Go live" date will be established. Leading up to this event, Selerant will help ready users with training spread across 1-2 days.

Deployment

You're ready to roll out Hazex Cloud across the company. Selerant's experts are available to provide post-deployment support, including regulatory and technical assistance, ensuring your system is optimally configured and current.
Connect disparate teams Unite all compliance stakeholders
Regulatory
Easily generate, distribute, and print SDSs according to GHS specifications across all major commercial markets.
Labeling
Ensure labels are up to date, accurate, and aligned with regulatory compliance standards in different markets.
Product Development
Hazex Cloud automatically synchronizes data with your ERP, simplifying coordination between product and compliance teams.
IT
Reduce the burden on your IT team by eliminating on-prem infrastructure through SaaS software hosted on AWS.
Let's Get in Touch
Connect with us to learn how Hazex Cloud can serve your organization's unique compliance and product development needs.
See how customers are using Hazex Cloud Featured Case Studies
Paint and Coatings

A paint and coatings company boost efficiencies consolidating compliance functions with Hazex.

Specialty Chemicals

A fragrance company shortened time to market and boost efficiency and product safety with Hazex.

Fragrances

A fragrance company shortened time to market and boost efficiency and product safety with Hazex.