GS1 Compliance What is GDSN and how can Devex help?
GS1 GDSN makes it possible for any company, in any market, to share high-quality product information seamlessly. With Selerant Devex PLM as your central source of truth for product data across teams and processes, you can leverage the GS1/GDSN tool to prepare product information for export to your GDSN hub in one click.
Save time with automatic GS1 data formatting.
Eliminate opportunities for error.
Rely on a solution maintained and updated by Selerant.
Selerant has been a formally designated GS1-US certified solution partner since 2017.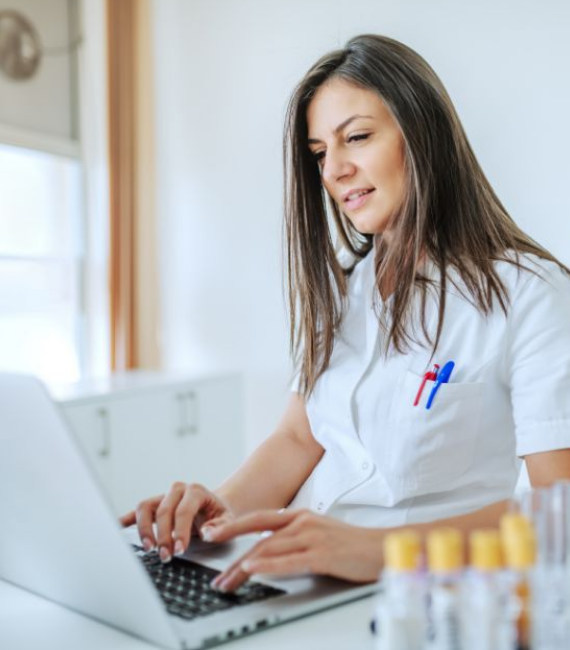 Eliminate errors Simplicity and automation saves you time
The GS1/GDSM export module integrates into Selerant Devex PLM to ensure product data is always up to date. Automatically translate existing product data into the correct GS1-compliant format. Integration into your PLM means data exports at the push of a button.
Reduce human error by automatically generating and exporting GS1-compliant data exports within Devex PLM.
Choose your own integration service and let Devex do the formatting.
Seamless integration into the 1WorldSync GDSN-compliant data pool offers an end-to-end flow of product data from Devex PLM to the number one GDSN data pool provider.
We do the research
Selerant product experts have already entered mandatory allergen, nutritional, and ingredient information so you don't have to. When GS1 standards change or your requirements grow, our support agreement fully covers your GS1/GDSN Export Module updates.
Expert-guided success The Selerant Process
Blueprinting

We guide your teams through fast, effective design workshops to uncover the perfect configuration for your new PLM system.

Implementation

Selerant builds out the PLM system based on your unique requirements. We'll help you settle into your new workflows and support each team on their piece of the data migration.

Validation

Before launch, we validate the PLM system in your environment based on established use cases and perform detailed testing.

Go Live

The clear and guided Selerant approach works to mitigate risk, nerves, and resistance to change. Our experts create a project plan with an eye to minimal downtime as the shift is made from in-development to a live environment.
Maximize collaboration Connect disparate teams across the entire product lifecycle
Research & Development
Meet go-to-market and budget timeline demands. Overcome data silos and leverage collaboration tools to formulate faster and access the right info at the right time throughout the entire product lifecycle. Maintain version control and eliminate redundancies and repetition with a Single Source of Truth (SSOT) platform. Optimize costs and meet consumer, market and regulatory requirements.
Regulatory Affairs
Eliminate consumer issues like improper labeling that can lead to a consumer getting sick from a mislabeled allergen and recalls with a comprehensive regulatory compliance framework. Perform real-time compliance checks throughout the product development process. Perfect product data governance ensuring product labels are populated with the accurate information.
Quality Management
Mitigate brand reputation damage of non-compliance to quality standards and certifications. Prevent financial loss due to inaccurate or poor product data. Ensure end-to-end visibility into quality management processes. Guarantee feedback reaches the right people at the right times so that each team can address quality issues before they get lost in transmission or passed onto the next stage of production.
Procurement & Supply Chain Management
Eliminate supply chain risks that occur when raw materials aren't delivered on time or at all, which can cause disruption to the flow of products and materials. Devex supplier quality management ensures supply chain traceability and proactive management of potential issues.
Marketing & Innovation
Facilitate input from marketing professionals to product teams. Make sure new products match what consumers and the market demand with requirements-driven product development.
IT
Embrace digital transformation to ensure core business technology systems speak to each other. Unify and consolidate platforms. Integrate your existing ERP system with Devex PLM for seamless product data sharing.
Let's Get in Touch
Connect with us to learn how Devex PLM can serve your organization's unique product development needs.
See how customers are using Selerant Devex PLM Featured Case Studies
Food and Beverage

Midway into a three-year phased global PLM deployment of Devex, the director of R&D and shared capabilities at one of the world's largest food manufacturers shares his lessons.

Fragrances

Puig accelerates time to market and ensures product safety and regulatory compliance with Devex PLM.

Food and Beverage

Barilla Group streamlines recipe development, manages nutrition labeling, and maintains compliance with regulatory requirements with the help of Devex PLM.