This article first appeared in the August 2020 edition of Personal Care Magazine.
Chiara Zaffino, PhD – Selerant

The lifecycle of beauty products is shorter than ever. New technologies and rapidly evolving consumer expectations have left many beauty brands unable to deliver products on the condensed timeline that the modern market demands.

Product lifecycle management (PLM) software for cosmetics and personal care manufacturers reduces time-to-market by centralising all product-related information in a single place, eliminating inefficiencies and accelerating collaboration between departments, and between manufacturers and suppliers.

According to McKinsey & Company, a confluence of modern trends: "have led to faster cycle times and ever-smaller shipments, and the explosion of small, nimble players across industries is forcing legacy manufacturers to expand their supply chains to be more responsive."

To keep pace, Marketing departments often request that new products be delivered in mere weeks—a timeline that
legacy beauty companies were not built for.
What is driving shortened product lifecycle timelines?
The reasons for condensed development cycles are myriad. Some are driven by changing consumer preferences—for example, multi-shade, multi-use, and unisex product lines. This type of trend is simply part of the landscape: changing consumer preferences have existed for as long as the beauty industry has existed. The industry has historically adapted to such changes rather well.

Today, though, those changes are developing faster than ever thanks to modern technology.
Social media as an innovation driver
Social media teams are often the backbone of cosmetic brand innovation teams. The real-time nature of Instagram, Snapchat, and Facebook translates to real-time notification of product launches, and often include direct purchase options.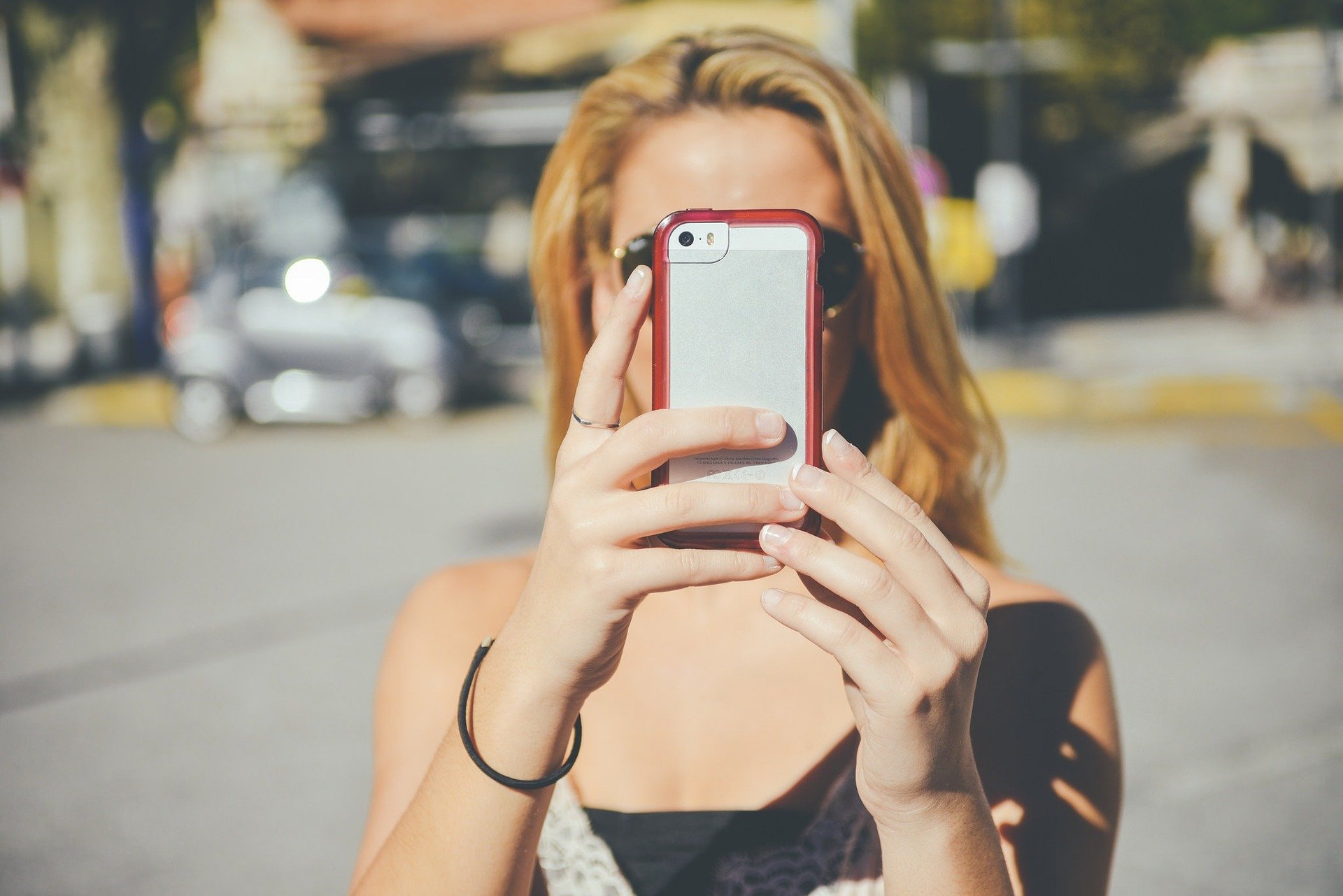 Those platforms also create a wealth of user data that manufacturers can analyse to assess product performance and track consumer trends. The result of these instantly accessible selling and analytics platforms is a shrinking feedback loop between market research and product innovation.

This dynamic constantly produces new insights, but the sheer volume means brands often struggle to track them effectively. Consumer insights and product innovation ideas abound, but they are buried beneath mountains of noise, and it takes a small army to sift through that noise.
Creating highly digital, personalised experiences
Modern technology has also created new expectations as to what constitutes a satisfactory buying experience. Smartphone apps and Internet-of-Things (IoT) devices can collect data about consumers' skin and hair conditions, using the collected data to recommend personalised care products and routines instantly.

Brands can now supplement the purchase of a product with apps and subscriptions, creating a more holistic buying experience. Customers can 3D-print facemasks contoured to their own face or apply smart sunscreens that have been
tailored to the needs of the customers' particular skin conditions.

All of this, too, creates a more direct consumer feedback loop. Facial data provided for masks can be analysed, and
brands can learn more about their customer base by inspecting the data provided through their apps. This puts more pressure on Innovation and R&D groups, who now have access to unprecedented insights.

Marketing departments, eager to turn those insights into new products, expect product launch timelines measured in
weeks. R&D processes, however, can take months—sometimes three months for stability testing alone.

Staying competitive in today's landscape means launching or updating products as quickly as those insights can be pulled from social media, from apps, and from countless other sources. Suddenly reformulation and stability testing timelines are being reduced to a fraction of what they have been in recent years.

In other words, teams across departments not only have more data to manage and analyse, but they also have far less time to take action on that data to create an effective product launch.
Analogue processes are not up to the task
In the midst of all this change, companies often rely on antiquated technical infrastructure and processes riddled with
inefficiencies.
For example, an Innovation team may be using their own product management or innovation portfolio tool. At the same time, Product Development may be using Microsoft Excel for product tracking, all while researchers are working from stacks of paper binders.
All of that disparate, siloed data needs to be compared against cost information and historical trends, which are usually found in an ERP system. Only once all that data is synthesised can final product decisions be made.


At Selerant's 2019 User Conference, a billion-dollar cosmetics and personal care customer shared best practices for using a PLM system like Devex to harmonise the product launch process across a massive global product portfolio.
The unified approach of brand launch through Devex included Product Development, Packaging, Operations, Procurement, Transportation, Commercialization, Manufacturing, Quality and Set Assembly—as well as the Marketing, Product Development, and R&D teams.

"Everyone is collaborating inside Devex and everybody is participating," the Executive Director of New Product Development said. "There is a very clear definition to new projects and a naming convention that everyone adheres to. The where and when of the launch is no longer a mystery."
This executive director's conclusion: "Now no matter which brand you're supporting, you receive the same information in the same format."
"Devex was key in implementing our launch gate which is also our cost gate. [It helps] get everything put together so we can finally move forward with our launches."
Most brands simply do not have all this data in one place. Formulations are locked away in those binders and may as well be locked in a far-off castle. Meeting new timeline challenges requires cross-departmental collaboration that simply is not possible without a drastic overhaul of tools and processes. The search for a single source of truth takes on supreme importance. Otherwise, product lifecycle costs, innovation priorities, and market health suffer.
As a result, countless brands are starting to invest in tools and technologies that automate open data workflows and track status changes, tasks, and documents.
Managing new ingredients with Product Lifecycle Management
New products that result from fresh consumer insights rely primarily on new ingredients, especially fragrances and functional actives. Product lifecycle management solutions like Selerant's PLM allow manufacturers to better manage new ingredients, beginning in the early stages of innovation. Efficient management of experimental raw materials can shorten the innovation cycle.
Contrast that vision with the reality that exists at many cosmetic brands today:
Typically, new products and innovation requests live in months-long email chains (a technology which has not fundamentally changed in more than 30 years). Once Marketing pulls an idea from the pile and compiles supporting documentation, the idea goes to an Innovation Board for approval. If the idea is approved, a project is established and concept development and testing begins. Only then is a brief generated for R&D, and that brief contains the entirety of
the context that R&D has access to. The rest is buried in emails and meeting notes.

Given that chaotic flow, it can be hard to understand the priority and status of innovation requests. That lack of context can be downright confusing not just for R&D and Quality teams, but for marketers who were not in on the original email to begin with.

PLM systems allow formulators to search a repository of existing formulas and prototypes to avoid having to conduct a new validation process from scratch. Instead, it is possible to rely on previously assessed data.

PLM systems centralise innovation requests, making them much easier to manage. Such systems can also provide that
much-needed context. New projects, for example, can be linked to past samples and specifications. Historical data can be combined with present testing outcomes and available ingredients and raw materials. In the end, decision-making is not only more informed, but also exponentially faster.

That centralisation also eliminates inefficiencies in testing. Once R&D requests ingredient samples from suppliers and begins testing, results are again stored in a central database, making subsequent iterations and substitutions easier to track.

In a PLM solution, formulators can try new ingredients in their formula and only promote them to active ingredients if the trial and tests are successful. R&D departments can simulate experiments to find out how certain product attributes might impact the resulting formulation, ensuring early compliance and avoiding unnecessary time spent on formulas that cannot go to market due to regulatory constraints. Again, decision-making benefits.

Selerant's PLM formulation tool also allows for product property tracking against predetermined ranges for cost, sensory, and chemical properties. This can be done prior to testing and sample creation, which means that research teams can be confident that they have found the best combination of ingredients, and that those ingredients meet all product attributes and regulatory requirements, before trial testing. Research and development timelines accordingly shrink down to size.

The system acts as the single repository for all raw material sources and variations of past and current formula trials and BOMs. In determining which materials to use, R&D groups can leverage institutional knowledge from past projects to efficiently create new product versions. They also have access to historical data which can be useful when validating a brief.

Formulators can generate ingredient specifications within a workflow, track experimental ingredients through every stage of development, and track test results on ingredients and formulas, which are all linked to ingredient data.
Likewise, if ingredients need to be substituted or formulation is required for expanding product lines, the system can easily recall all the formulation varieties that are using those ingredients for global substitutions. Formulation data can then be used to generate packaging and labelling documents.
Stability testing is tracked in the same place as formulation development. Stability testing is also a source of significant efficiency gains in a PLM system. Quality and quantity data analysis, for instance, can be performed without having to collect data from numerous systems, documents and departments, providing more immediate decision-making around the quality and stability of experimental products.
In addition, all testing results, sampling and small-batch products can be stored in the same place, providing a comprehensive snapshot of how new products evolved in the lab. Tracking testing data in one place also enables manufacturers to pinpoint exactly what steps may delay new product launches and uncover process inefficiencies that are not obvious on paper.
All told, the efficiencies gained from adopting a PLM platform are the single most impactful step towards realising a nimble, modern product development process.
Digitising supplier relationship management
Some PLM platforms bring the same streamlined, centralised access and collaboration capabilities to supplier relationship management.

Cosmetics consumers are no longer satisfied with making a buying decision based solely on product packaging information. Increasingly, they expect to be able to trace the source and environmental impact of product ingredients. Instead of manually—and often inaccurately—tracking supplier information needed to validate ingredient data, technology solutions like Selerant's Supplier Collaboration Portal (SCP) make supplier documents easily accessible and maintained within a single system.
This not only enhances the traceability of ingredients while allowing for transparent sourcing practices, but it also creates a more agile supply chain that is capable of responding more quickly to market trends and disruptions. Such disruptions are common, given the volatility of the marketplace, and cosmetics manufacturers must be able quickly and confidently select new suppliers and resources. The SCP includes an auto replace functionality users can implement to quickly pivot and adapt to such disruptions.
Strengthening compliance through digital record-keeping
Compliance efforts, too, can slow the product launch cycle. When the International Fragrance Association (IFRA) updates the IFRA standards, for example, Devex users can test compliance through its IFRA analysis module, which always includes the latest changes.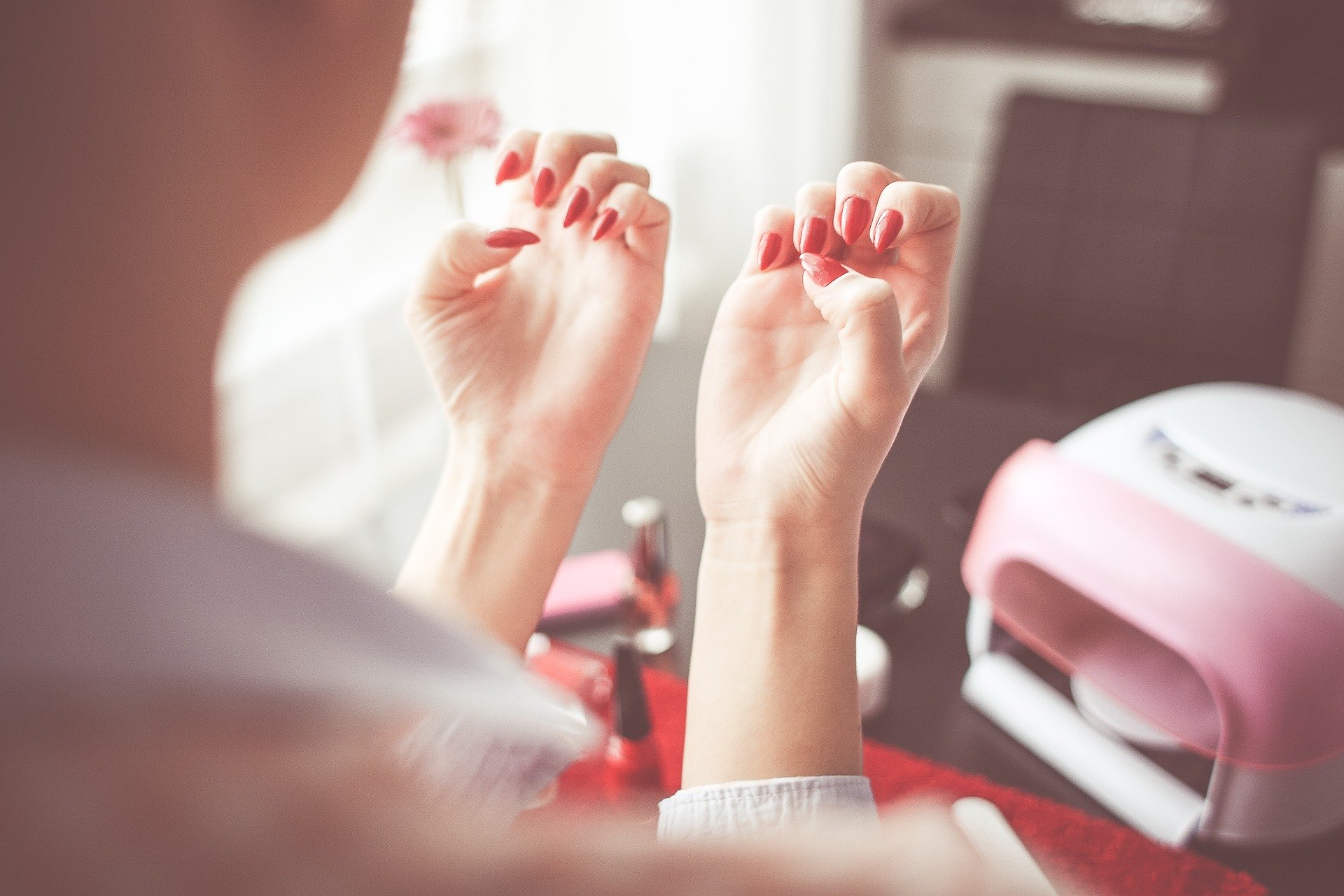 Of course, many requirements vary between markets, and keeping track with an analogue system consumes a tremendous amount of resources—not to mention the risk involved when compliance depends on error- prone practices. The same applies to some certifications driven by consumer preferences that vary by region, such as Halal and Kosher certifications, as well as private certifications that speak to the naturality of the cosmetic products.

Product claims present similar challenges. Certain products labelled "anti-aging," for example, perform much more strongly in some markets than others. Keeping track of these limitations runs the same risk as every other analogue record-keeping process. If the regulations are not stored in a single place, it can take a significant amount of time to track down the data needed to ensure that product claims are accurate. PLM can assign a claim to the formula that is shared among other collaborating departments.

Collaborators can then use the claim as a target throughout the development phase.

PLM not only creates a single source of truth; it also simplifies the process of developing, launching, and registering products in multiple geographies with the right regulatory bodies.

For example, in many countries, internal regulatory staff or external consultants are required to develop Product Information File (PIF) dossiers to prove that a newly finished product meets the regulatory provisions. Those PIFs consist of multiple documents and numerous data. Selerant's PLM makes it possible to create a PIF document with a single click. All relevant information can be merged into a compliant PIF template, and calculations are then performed on product formulas to detect any instances of non- compliance. Logs are kept within the system to track these documents over time, and the documents are attached to the product portfolio automatically before being archived.

This process alone saves hours of time that would otherwise be spend manually compiling compliance data and documents.

As registrations progress, managing multiple country registrations and sub- registrations becomes increasingly complex. Each region will use its own spec sheet, templates, and requirements for registration. Starting from scratch each time— researching, submitting, tracking, and managing all those requirements for each market—can be a huge productivity drain.

PLM eliminates that drain, using baseline formulations that can be saved, modified, and reused. Submitting spec sheets, ingredient types, active ingredients, ingredient supplier info, weight and product use, and attribute percentages is greatly simplified, and as does the registration process as a whole. Manufacturers simply create the appropriate template, then make revisions and reformulate based on regional requirements.
Capitalising on emerging trends with Product Lifecycle Management
Each of the trends discussed here present exciting new opportunities for growth for cosmetic formulators willing to adapt and overcome. PLM software is a critical tool in the evolution of beauty brands and bestows many more advantages than are listed here. It provides a single source of truth that accelerates the entire product lifecycle from ideation to finished product.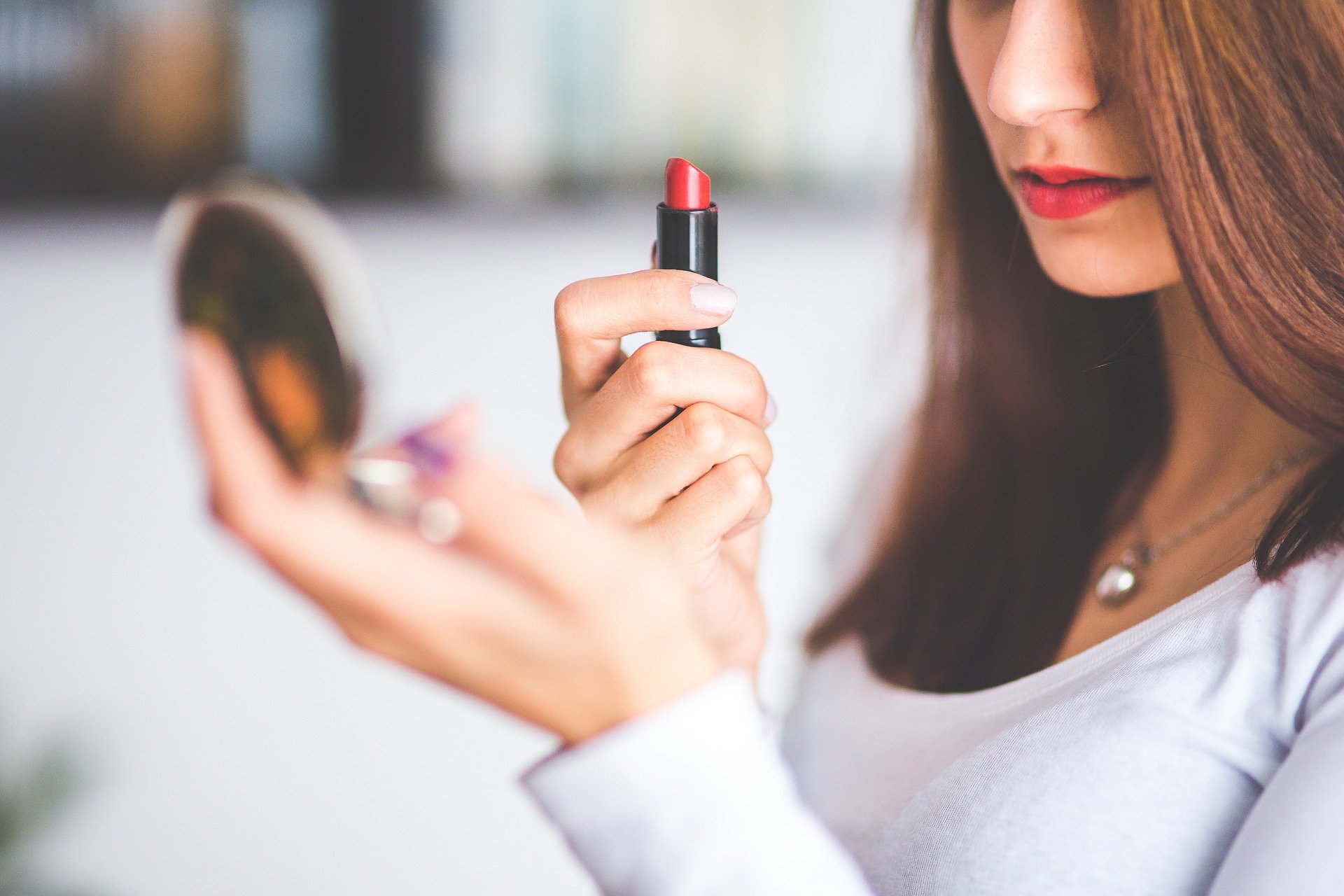 Ultimately, PLM provides the same benefits that many companies seeking greater efficiencies and higher rates of innovation expect when undergoing a digital transformation. Digital record-keeping increases compliance by eliminating the possibility of human error, facilitates collaboration with digital messaging, eliminates product data silos, and creates data and document lineage trails that provide valuable context.

In the cosmetics manufacturing industry, PLM is the technology that drives that digital transformation, providing product development teams with all of the data they need to make rapid, competitive decisions throughout each step of product development in response to shifting consumer demands and market trends.