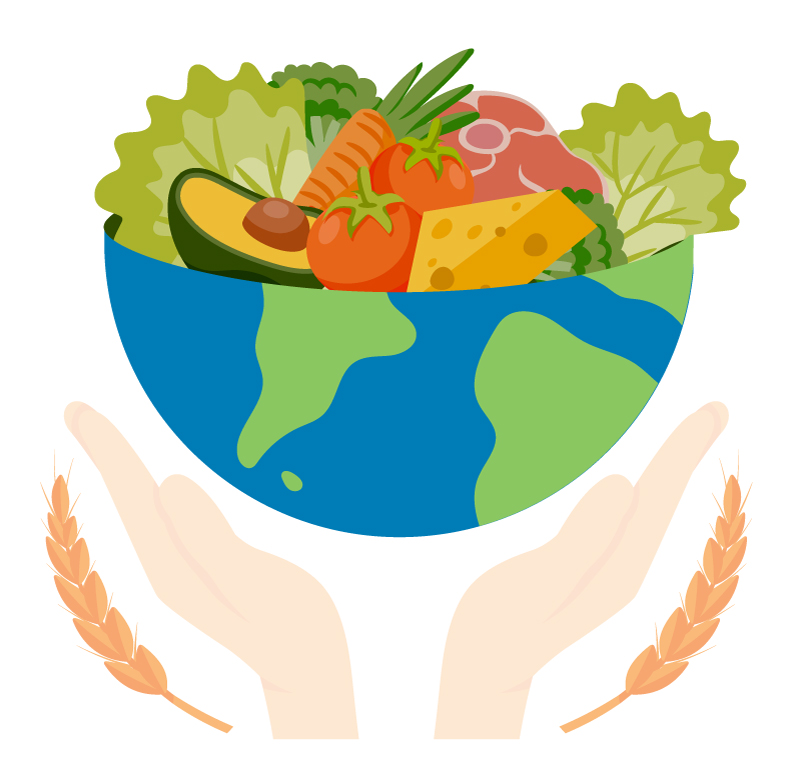 With consumer preference for natural ingredients changing the nutritional composition of products, food and beverage manufacturers are finding that product formulation—and the sourcing of material sourcing—needs to be as flexible as possible to anticipate market demands.
This leaves product development teams with a tough balancing act.
On one hand, they must rapidly respond to market conditions by offering in-demand products that contain specific ingredients or ingredient limits, all at reasonable price points. At the same time, they still need to ensure quality control and consistency while obtaining these materials from a global supply of vendors and using them across a diverse global portfolio of productions.
So, how can manufacturers build visibility into their global supply chain to win on both cost and material usage--especially when formulations cross many product lines and sister companies? After talking with major brands, we discovered that most manufacturers follow four steps to remain competitive on cost.
1. Simplify Supplier Portfolio Management
Manufacturers are moving towards streamlined portfolios of vendors and suppliers that can serve a variety of purposes and product needs, and sourcing and purchasing the most substantial quantities or variety of materials from a few vendors is the first step to maintaining cost-effective product innovations.
To do this, brands need a systematic way to connect supplier data directly into the PLM process. Now, many product teams are implementing supplier collaboration portals that enable them to:
Capture material costs along with manufacturing standards from suppliers through the use of standardized digital questionnaires

Enforce cost and regulatory limitations on material amounts and attributes.

Roll-up supplier data into multi-layered formulations within product specifications.
Working with one supplier to source multiple needs will bring an immediate economic advantage to the supply chain. Having all of the supplier data submitted and accessible in one portal enables manufacturers to select the most cost-effective source for all their raw materials.
Download our eBook: 5 Operational Changes Impacting Food & Beverage Manufacturers in 2019
Ensuring that vendors, brands, and manufacturers all work with the same language and share and access the right data helps meet quality and cost targets, according to quality services representative from a large poultry manufacturer.
"It's critical that we can define very descriptively in a language and in a way that our team members can understand the product and process," she said. "It makes a difference in our finished product attributes and our yields. I might meet our consumer advocates needs but not our cost needs in the end."
2. Enable Side-by-Side Price and Nutritional Component Comparisons
Keeping product data in one master system such as PLM also assists product teams in analyzing the price, nutritional content and material composition of potential product formulations during the innovation process.
In fact, using a built-in cost comparison tool is a must-have for controlling raw material costs. Such a tool enable product scientists to naturally use cost as a component in their product design by:
Finding and leveraging cost-effective materials already available in existing product lines and formulations.

Comparing raw material pricing options during Innovation phases, cutting down on wasted time in the lab.

Visualizing how each material utilization may impact final product design and cost.
Ultimately, cost comparison tools within a PLM database allow to harness the manufacturers' global supply chain instead of working against it.
"I can't say enough about material cost savings," said a representative from a global juice manufacturer that uses PLM to compare material costs on demand. "This tool with the cost function allows us to evaluate any material cost functions without leaving our desk. Is this new item more or less expensive than what we have now? We do a lot the work at our desk evaluating efficiency. We can hit M&I targets."
3.Track Global Material Sets and Costs

Once supplier material sourcing and material cost analysis has been streamlined, continually referencing all of the global product lines that use those material sets is critical to cost-effective reformulation throughout the product lifecycle.
Expediting the impact new ingredient or supplier changes have on the product lifecycle means being able to:
Identify commonalities across specifications and pinpoint which products use similar materials, down to the microbiological or cost level.

Provide a comprehensive scope of where materials can be swapped or synchronized across global formulations.

Calculate how ingredient changes will impact total product and product lifecycle costs.
The ability to share and change product data across global formulations and assess how those changes impact product viability and costs form a critical backbone for market growth, particularly for brands that innovate across multiple product lines or sister companies.
As a major confectionary brand noted, "Growth consists of two factors: growing sales and reducing costs. A lot of it is around efficiency increases in processes and also a collaboration with sister companies and in the background utilizing each other to reduce costs."
4. Create Standard Global Specifications

Within PLM, country cost comparisons or limitations for raw materials can be built directly into a standard set of global product specifications. This allows manufacturers to use one template to create and manage multiple product formulations while retaining core standards across product lines.
Global specifications can be configured to:
Require only what is absolutely necessary to reach a fit for purpose manner.

Add multiple suppliers to those materials without changing the specification over time.

Share common information across product lines while separately managing nutritional labels, ingredient statements, and claims for each product.
Meeting cost, material and consumer standards at every stage in the product lifecycle requires both flexibility within product development processes and standardized data framework with built-in calculations for cost and ingredient limitations. Product teams that can see where changes need to be made across, analyze the right ingredient and vendor choices, and implement those outcomes within global formulations continue to have a leg up in today's rapidly-evolving consumer marketplace.