Spreadsheets are ubiquitous, familiar tools that help individuals and organizations across the globe stay organized. But consumer and market trends are changing faster than ever, and leading companies need more flexibility and capability than tools designed decades ago can provide.
There are numerous, well-documented advantages to ditching spreadsheets in favor of a modern, state-of-the-art product lifecycle management (PLM) solution, including:
Faster product development and time to market
"Time to market" is a key performance indicator for many companies—providing metrics that help illuminate how quickly teams can get from brainstorming and initial product development to production, marketing, and sales.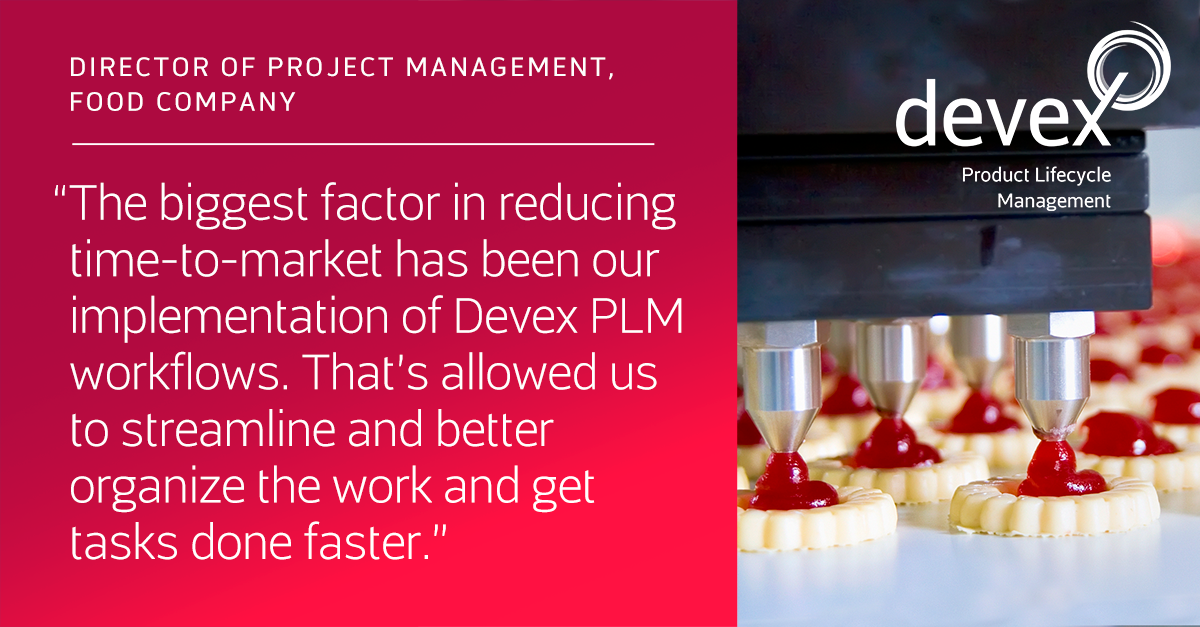 It's difficult to orchestrate all of the moving parts of product development and product launch using spreadsheets, email, and messaging programs—especially for companies in formula-based industries such as food manufacturing, where ingredient tracking and compliance oversight are ever-present concerns.
Unlike spreadsheets—which came into being decades ago and were designed primarily for single users working on single PCs—modern, state-of-the art PLM tools enable entire teams to work collaboratively, no matter where they're located, and can help:
Reduce development costs
Provide a framework for product optimization
Streamline product changes and updates
Make every stage of the product lifecycle more transparent for all stakeholders
Enable fast, accurate revenue reporting
Better product margins
In addition to fast reporting, intelligent PLM solutions can boost revenue and improve product margins by shortening design times, enabling faster change cycles, and facilitating earlier product launches. With the right solution in place, companies can see revenue sooner.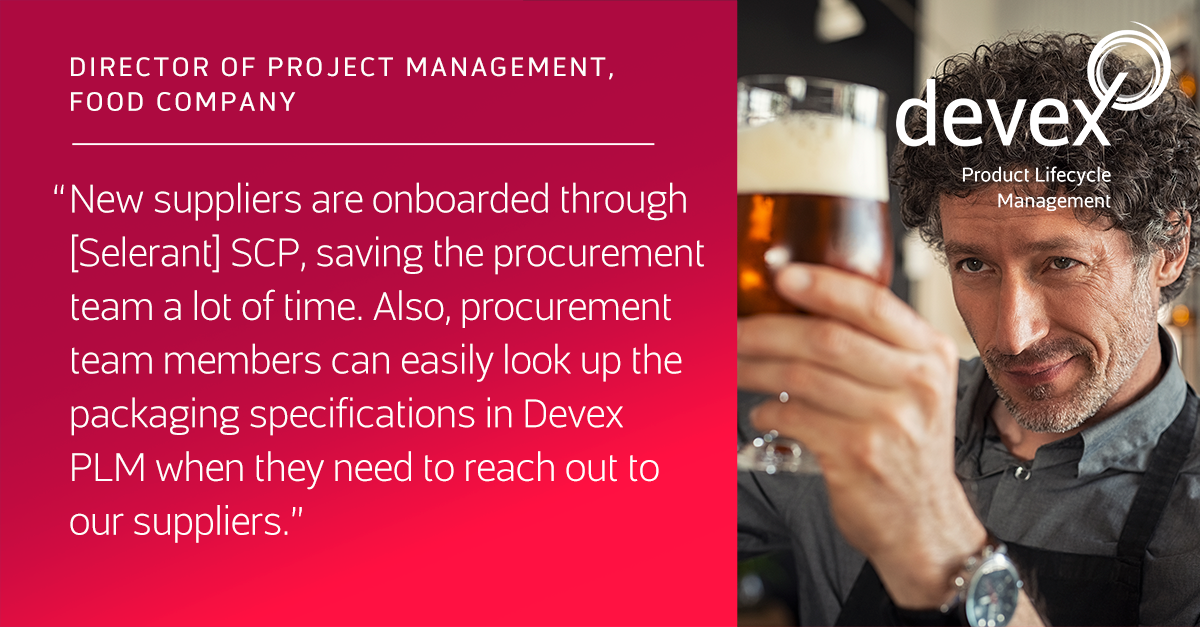 Reduced product costs
By making information readily available and providing a single source of truth (SSOT) for all product development stakeholders, leading PLM solutions can reduce product costs in areas such as prototyping, material sourcing, ingredient tracking, and shipping.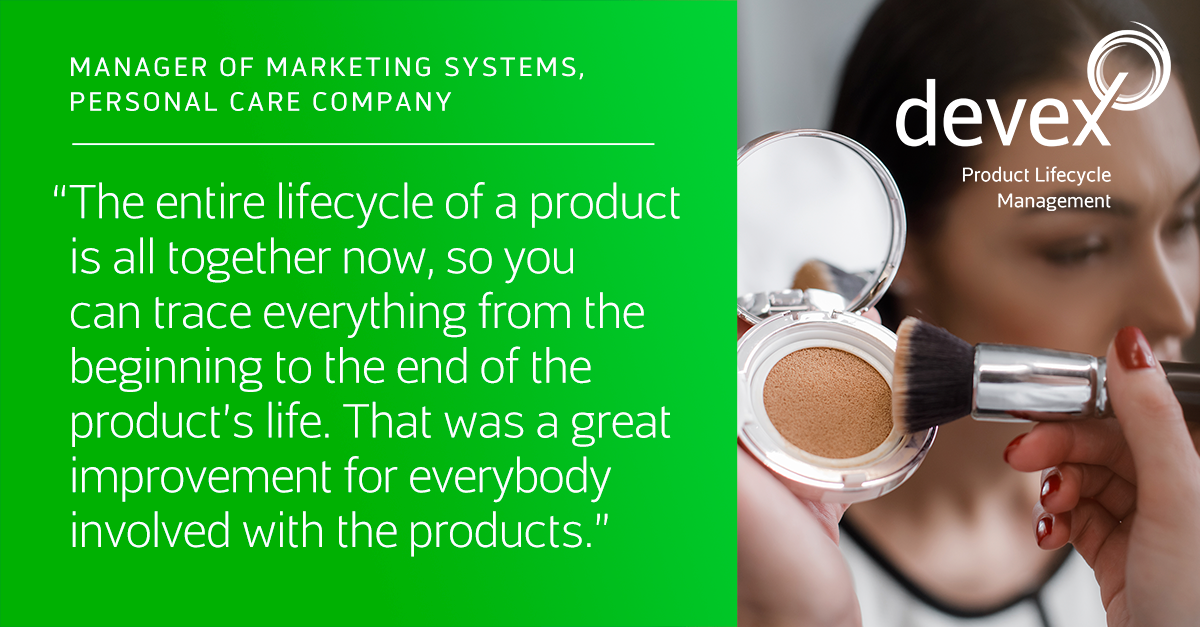 Such solutions can make scaling (up or down) easy and efficient, which can also help lower costs.
Enhanced collaboration
Creating environments for healthy and productive collaboration can be challenging for any company. It's especially tricky for large, geographically distributed enterprises with teams needing to quickly share data related to intricate product development.
Staffers limited to using email, messaging programs, and spreadsheets often discover that they're working in siloed environments without easy methods for sharing information. Such constraints can make it necessary for workers to spend hours compiling and sharing data that should be readily available to anyone on the team.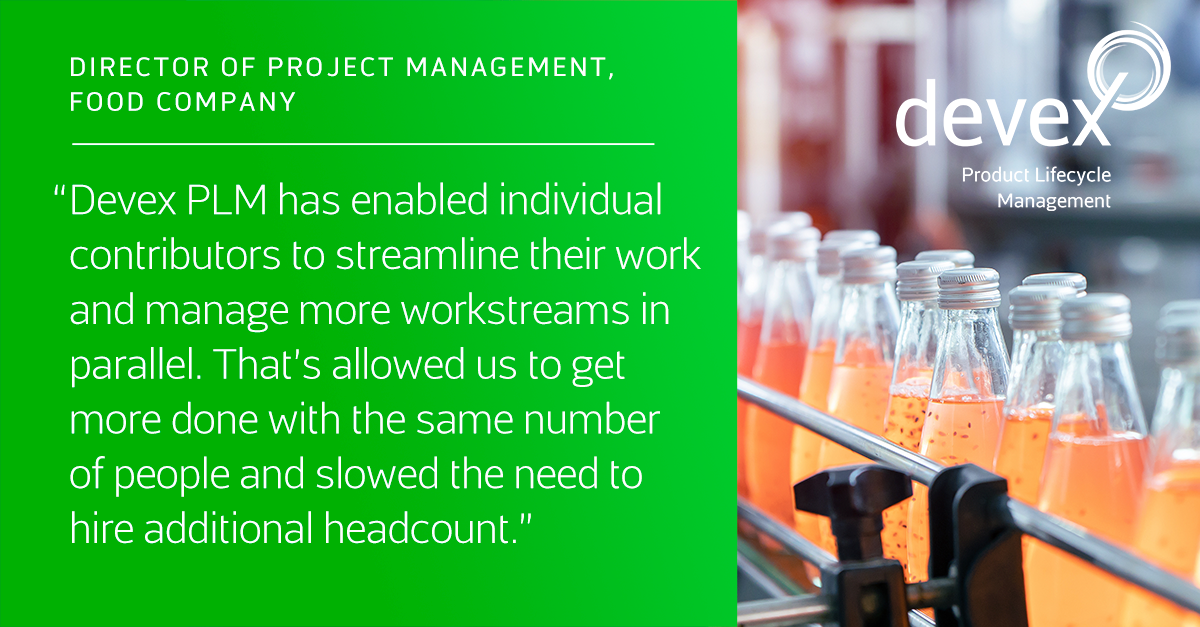 A great PLM solution, by contrast, works across the product development ecosystem, connecting people and enhancing operational efficiency while reducing cost, trimming waste, boosting product quality, and condensing launch timelines.
Improved product quality
Forward looking companies that integrate PLM into their organization's quality initiatives gain greater visibility and generate traceable, verifiable product information through every stage of a product lifecycle. This kind of visibility and readily accessible, actionable intelligence allows product managers to address customer and regulatory concerns immediately and take preventative action on emerging problems.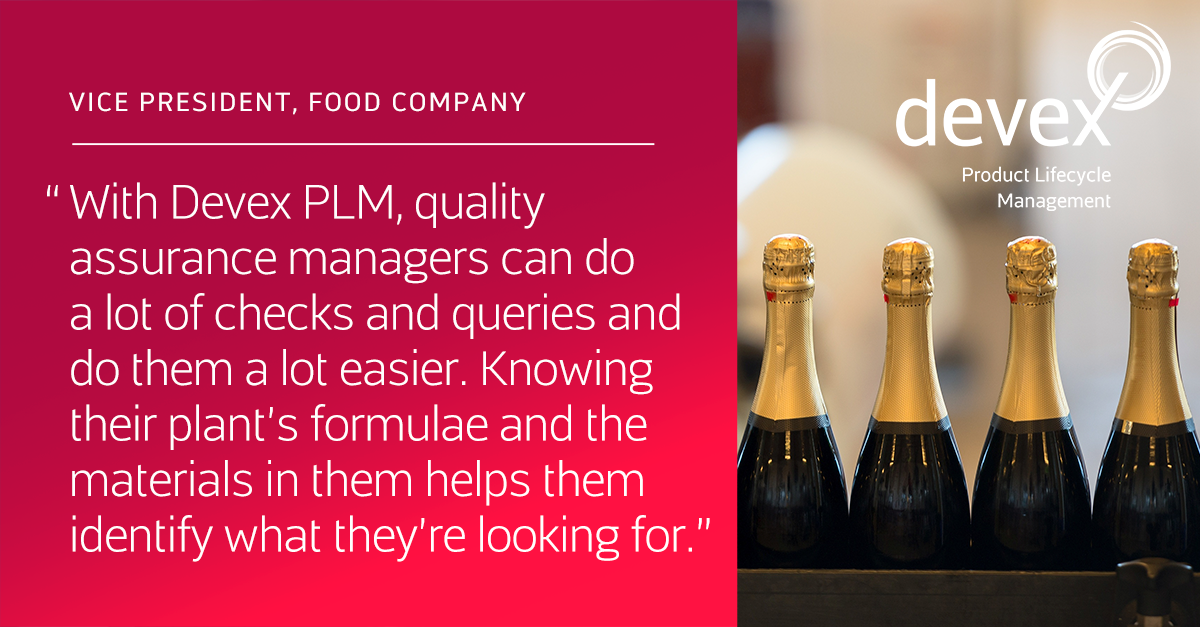 The right PLM solution can:
Drive better quality compliance
Reduce the need for corrective actions
Lower overall costs by producing consistently better products
Not your father's digital solution
Unlike a spreadsheet, modular and configurable Devex PLM offers linear and intuitive tools that reduce the time needed to confirm data accuracy, improve quality and reliability, ensure compliance on critical legislative requirements, accelerate product launches, and stay current on required template changes for compliance documentation—all in a stable, SSOT environment.
By making it easy to connect labeling and other product lifecycle necessities to the very start of product development, Devex empowers manufacturers to achieve even the most ambitious goals.
Interested in finding out how Devex can help your company? Schedule a demo today.