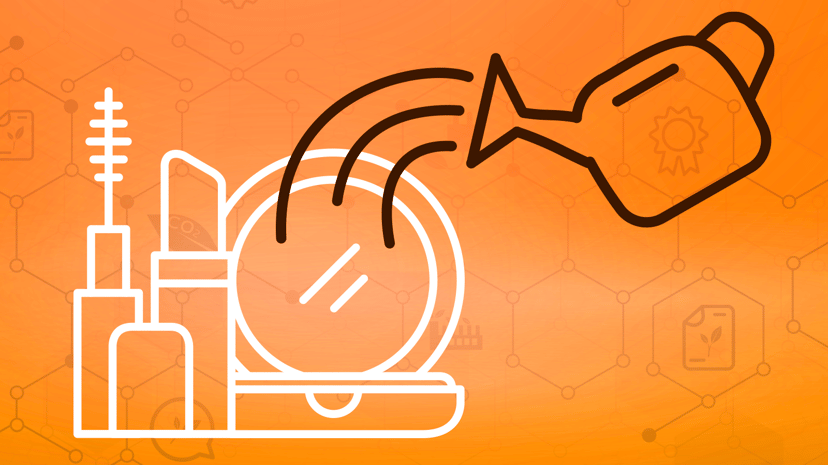 Supply chain hurdles, steadily rising inflation, and the myriad impacts of the pandemic have stunted the growth of many companies around the world. But at least one company has managed to navigate the tumult and find ways to thrive, despite the challenges.
A leading cosmetics manufacturer, perennially ranked as the top supplier of color cosmetics to the global beauty industry, enjoyed net revenues of €174.6m in the first quarter of 2022—which represented growth of 21.1%.
"Despite the current complex situation," says President and Founder, Dario Ferrari, "the beauty market in 2022 is expected to grow, with the make-up segment returning to pre-pandemic levels as well. 2021 saw good general growth of net revenues above 11%, but the year could have been better if there had not been the problems linked to the supply-chain crisis."
Maintaining profitability for a company of 5,500 employees across 11 countries is no small feat and requires prodigious strategic planning ability.
"I have a passion," Ferrari explains. "Chess. And chess is just what leadership is about: The ability to analyze, synthesize and then decide, decide, and decide."
Building capacity in Asia
One example of such decisiveness in action is the company's intensifying focus on the Asia-Pacific region—an area heading for the top spot of the global cosmetics market, according to Statista.com.
"With an emerging middle class and steadily increasing disposable income among consumers across the Asia-Pacific region, the consumption of beauty products has skyrocketed."
As the President explains it, the pandemic and ensuing business challenges highlighted the importance of having a local presence in key markets, which is what led to the company's acquisition of a production plant in India at the end of 2021.
"I think Asia is the future and we are working hard to develop the right products. The in-market presence of...[our company] in India will give us a competitive advantage in serving our current and new Indian customers."
The role of innovation and technology in global expansion
Along with smart strategic moves, Ferrari credits much of the businesses' success to aggressive innovation and investment in key technologies.
"Innovation is the name of the game. Our ability to innovate and act as a trendsetter plus the uniqueness of our business model allows us to be the only player in ODM with a global footprint … We relied on experience for many years, but unfortunately today … what we are forced to do is to work much faster, or rather try to anticipate change more quickly. How can we do that? Today there is a lot of talk about big data and all the systems that can provide us with information, and this is what we are doing. We are working with an internal system: We usually connect with 450 to 500 clients and each of them talks with us, tells us what they want, where they want to go."
The company relies on its state-of-the-art research and development laboratories to create the exclusive formulations clients want. And Selerant software solution Devex for Cosmetics helps keep the company's efforts on track.  
By providing a single source of truth (SSOT) environment, Devex helps companies reduce the amount of time spent confirming data accuracy, improve quality and reliability, ensure compliance on critical legislative requirements, accelerate product launches, and stay current on required template changes for documentation.  
Delivering alluring results
around the world
By making it easy to connect labeling and other product lifecycle necessities to the very start of product development, Devex empowers companies like this one to achieve ambitious goals and stay ahead of the competition. This kind of agility is key for meeting consumer demand, especially in uncertain times.