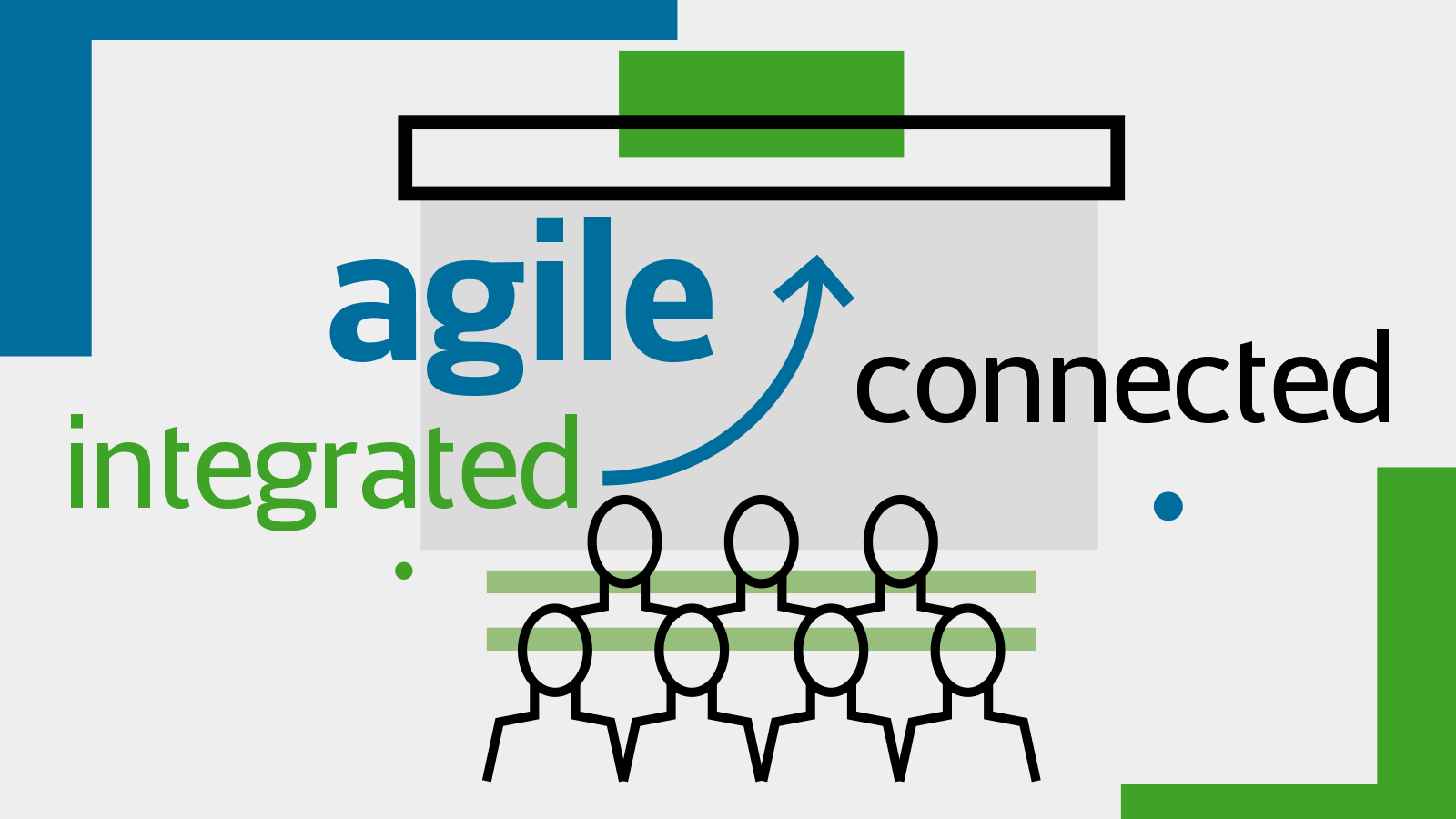 For product groups looking for more efficient way to manage the many phases of product development under one system, getting executive leadership on board with an enterprise PLM system is an important and often overlooked part of the project initiative process.
It's often a time-consuming sell up the chain of command: Enterprise software systems like PLM can be costly, require a thorough evaluation and selection process, and often create a redesign around business processes and technologies connected throughout the business.
We've tapped Selerant users from major multinational corporations to explain how they tackled the buy-in hurdle to successfully position and present the value of Devex to executive management at their corporations:
Here are their tips for getting a "yes" to move forward on a PLM system project:

Connect Data Management to Robust Portfolio Reporting
PLM is often viewed as a just functional system for controlling product data and processes. We've covered how these process efficiencies lead to time and cost savings within product development.
These efficiencies also provide a more strategic benefit, too: deeper analytics, reporting—and ultimately visibility and accountability are possible for the product innovation and development process across the entire business once PLM is in place.
This overarching strategic benefit of visibility and accountability is possible because PLM centralizes product data well beyond just ingredient lists and specifications. The right PLM system also combines related cost information from ERP, vendor data, and efficiency metrics at each phase and across the product life cycle. By managing such comprehensive data in one place, PLM opens up new possibilities for more transparent financial reporting and analysis and enables leadership to track outcomes from the point of innovation.
Real-time, lifecycle financial analysis around innovation projects has been a major selling point for executives at a multinational chocolatier that works with multiple product lines and global markets. When evaluating Devex and creating a PLM implementation plan, the company's Product Lifecycle Management team needed to get the company's Steering Committee on board, including leaders at its sister company Ghirardelli.
The team started by demonstrating that the system could consolidate and make actionable a large number of key and required data inputs during the innovation briefing, sample, and quoting process—capturing and harmonizing all notes, documentation, specifications, item numbers and barcodes at every stage of product development process. This ability would ensure that all new product development projects would be visible to teams across the enterprise and keep performance on track.
The team then used this back-end data automation capability of their PLM design to create a foundation of cross-functional innovation and reporting dashboards across product lines. The reporting dashboards developed and configured through Devex served to provide leadership with comprehensive, real-time insights into how innovation projects impact financial performance. Through Devex, leadership would be able to benefit in the following areas:

See real-time status of projects in each stage gate and ensure all functional teams engaged in specific projects were meeting key deliverables every time.
Analyze profitability reports and compare base business profits against new innovation projects and processes
Conduct portfolio breakdowns by category, market, brand, number of projects by stage.
Identify process bottlenecks as well as areas of efficiency across the product life cycle of each project.
Calculate innovation as a total percentage of sales.
Track the total product lifecycle value of each innovation idea.
Analyze or model the impact of blended margins in order to determine the overall profitability.
By demonstrating that all of these insights could be pulled in through Devex PLM, the company's executive leadership saw that they could use PLM to not only make the day-to-day work of their teams more productive, but also leverage the information themselves to make more strategic decisions about the entire innovation portfolio. Executives would be able to see the total operating income for items, make go/no go decisions on products based on projected profitability, and pivot to new innovation ideas in a much faster manner.
"As much as innovation is about new ideas, it's about using your resources most efficiently. It's important to bring your best ideas to the fore, but just as important to kill your bad ideas sooner," said the company's Product Lifecycle Manager. "Innovations used to be a free-for-all. With these insights, we can allocate resources efficiently and focus on our core business."
Show How Formula Assessments Build a Competitive Edge Across Markets
On a functional level, the formulation tools in Devex enable product developers to make on-the-spot choices around ingredients, materials, and different formulation percentages.
This real-time flexibility was critical for executive buy-in a major juice brand that sources its grapes from microclimates across the US and Canada and distributes products in 42 countries. Not only does this global food manufacturer work in a highly competitive product category, but the availability of its core ingredients constantly fluctuate based on agricultural conditions.
When evaluating a PLM solution, the brand's Product Development group had to demonstrate how formula management could enable the entire company to more easily pivot to meet demand for new products and expand successful product lines into new countries while taking market and cost volatility into consideration.
Their strategy? Show how PLM in general and Devex in particular expedites the assessment of formulations against all of the many different factors that impact product market fit, profitability, and globalization.
With modern formulation tools, the team able to show leadership that digital formulation calculations supported the creation of viable, competitive products from every step of innovation to formulation to commercialization.
Specific areas of benefit included:

Comprehensive Material Cost Calculation: Product groups uses cost calculation on formulation to understand how new material costs compare against existing materials. By pulling data from ERP systems, product leaders were able to formulate against executive's M&I targets from the very start.
Rapid Regulatory & Claims Analysis: Compliance and claims checks ensure that global regulatory standards are met at the point of innovation. Roll-up calculations check if ingredients and juice percentages meet key nutritional and labeling requirements for different markets, such as GMO and Gluten-Free labels. When combined with material cost calculations, product teams were able to determine the most cost-effective and most compliant mix of ingredients for competitive formulations.
Responsive Inventory Management across the Supply Chain: Staying competitive meant having the ability to swap raw materials when agriculture, weather, and regulatory conditions change the cost and availability of global goods. When alternative ingredients or materials were called for, enterprise searching through Devex enabled product teams to generate a list of all the ingredients as applied to formulas and quickly substitute alternate materials.
Connected E-Commerce Management: The company also used the PLM system to populate formulation and nutritional data stored in Devex into consumer listings on Walmart, Amazon, and other retailers. The transparency and availability of formulation data would enable the company to keep up with requests from retailers and distributors in order to far more quickly get new products on more shelves.
Faster Global Commercialization: In order to meet international sales objectives for new product development, the company wanted to leverage existing successful formulations. Through Devex PLM, new formulas could be instantly copied into separate formulas for in-country manufacturing requirements, including costing and regulatory requirements making rapid global commercialization far easier to execute. .
By demonstrating how agility within formula data translates to competitive edge across the product life cycle, the Product Group was able to align its PLM project with leadership's strategic vision for faster time-to-market, increased sales, and overall market expansion.
"Retailers want things on their timelines and launch dates are fast. When our sales people are saying there's a need in this market for this size of product with this component, we have to jump on it.," said a R&D Senior Research Scientist. "In the last 4 years, we've really transformed our business with Devex."
Show the Integrative Value Beyond Status Quo Systems
One of the biggest barriers to implementing a PLM system is that an organization already has functional but siloed technologies for each step of the product lifecycle. Each team "owns" different parts of the PLM process, but the corporate enterprise as a whole has little visibility into the data and activities from other areas of the business that impact their work.
Many companies don't know where to begin when standardizing processes and technologies--and for good reason. The integration, decommissioning and replacement of core business systems is complex and costly. This effort also requires compromise around data management across product teams used to utilizing discrete systems to manage their work.
When it comes down to brass tacks, PLM champions not only have to prove the system works better than existing technology and infrastructure investments, but that its implementation can be completed within minimal downtime or disruption to product development.
Overcoming the status quo of using existing system was a major challenge for a new cosmetics company formed from a major acquisition. The new brand had to build an R&D and Innovation team and new product pipeline from the ground up in just two years—while also working with an inherited infrastructure of legacy systems.
The company's new Director of Program Management wanted to use the company's launch as an opportunity to digitize innovation processes using PLM. First, he had to convince company leadership that using PLM would be more cost-effective and efficient than outsourcing data management or using existing systems.
To do so, he and his core operating team gathered input from every department to determine what a minimal viable product for digital R&D processes would look like with PLM. This meant focusing requirements for PLM in the following areas:
Manage only the data that needed to integrate to downstream systems
Facilitate the data migration of active and in-flight formulations
Replace critical business functions of 19 legacy systems and 21 integration points
Standardize dozens of different names for one product across data systems
Once this scope was determined, he created a vendor short list of leading PLM vendors that was subsequently narrowed down to 4 vendors. Stakeholders then ranked each vendor on ease of use, functional and technical capabilities, and implementation and cost considerations.
Selerant scored highest in stakeholder evaluation across all criteria, including ease of use, functional capabilities, general vendor experience, technical capabilities and implementation and costs and deployment speed. Because the Devex system could accomplish over 90% of these requirements out of the box, the Program Management group was ultimately able to show the company's executive team that implementing PLM would enable the company to reach its 8-month implementation timeline, support the new company's aggressive product launch goals, and streamline their past process of manual data entry or existing systems.
"Devex was the right mix for us of rigidity, but with enough flexibility. It was rigid in the right places but flexible where we needed to be," said the company's Director of Program Management
As we see through these three company examples, making the case for PLM to executive leadership isn't just about process efficiency and better data management. Product teams looking to implement a PLM system can have success gaining buy-in by closely tying PLM features to strategic brand goals.
Selerant users recommend positioning PLM features like centralized data harmonization and digital formulation to paint an overall picture of how product teams can work together to meet market demand, foster innovation, facilitate product portfolio forecasting, and drive real-time insights into product performance.