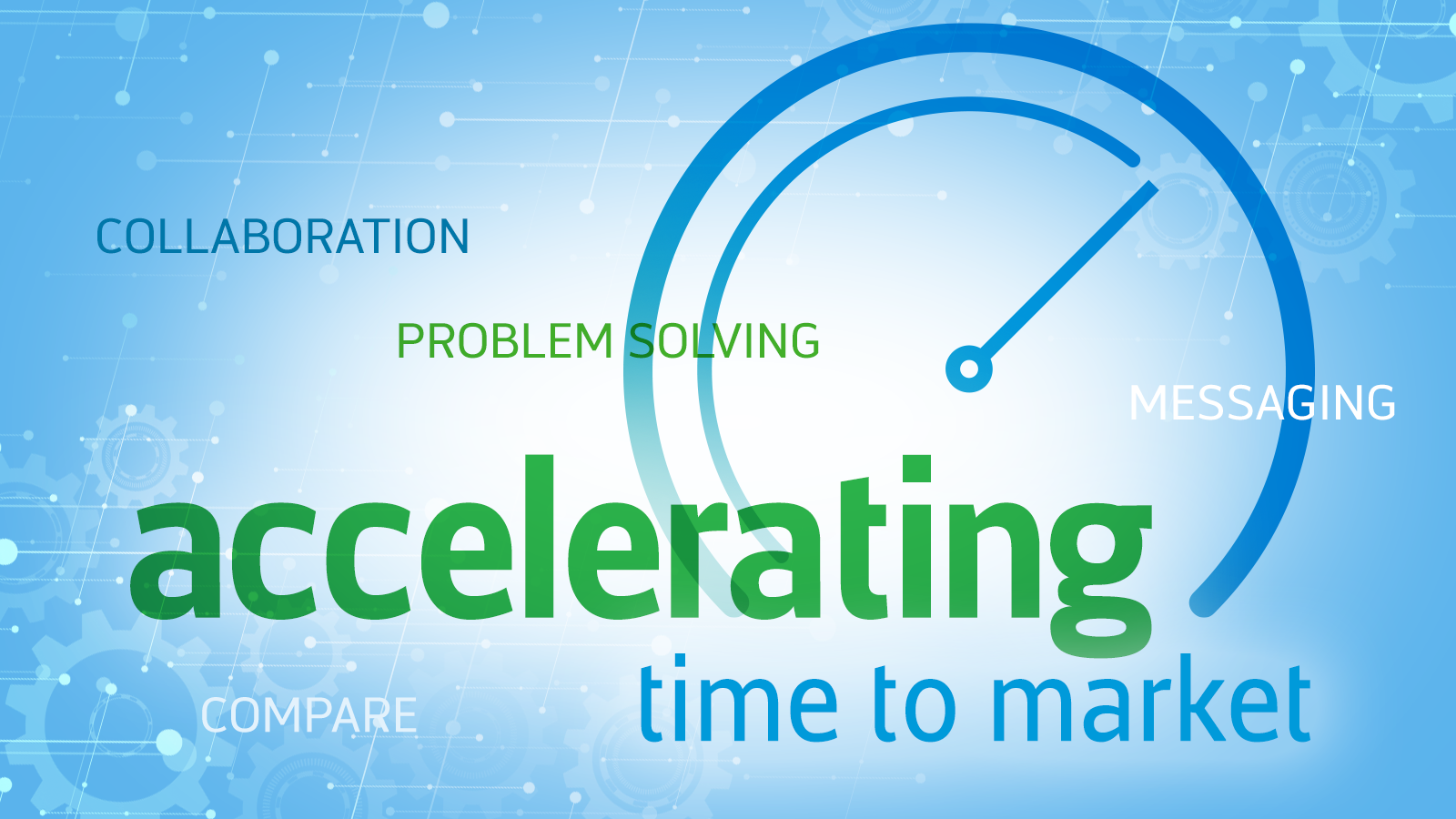 A product is doing really well in one market, so naturally, it's time to move into other regions. Research comes back positive, there's a strong sense that you have a good fit with a new customer base.
Now it's time to make it happen.
To do so safely, Regulatory Affairs needs to sign off on the project, including the product and all messaging around it.
This can cause delays.
Instead of waiting until the end, R&D and Marketing can use some of the same compliance tools and practices Regulatory Affairs employs to safely speed up the release a product or marketing campaign. This kind of early and frequent collaboration between R&D, Marketing, and Regulatory Affairs makes the process more efficient and effective for everyone.
Speeding up time to market
Considering the amount of time and effort it takes to bring a product or campaign to market, small delays add up. Bringing an existing asset into a new market may seem like a way to cut down time to market, but different regions have different rules and regulations, often requiring some kind of change to the product or marketing effort.
Each of these changes introduces some kind of delay.
Engaging with Regulatory Compliance early and often is the best way to proactively prepare for these scenarios, oftentimes addressing the issues, disruptions, and delays before they manifest.
Compliance technology is useful for non-Regulatory Affairs
One of the easiest ways for non-compliance professionals to become involved early is through the same modern technology solutions Regulatory Affairs employs in their daily workflow.
These solutions allow professionals to access information upfront, reducing the length of time spent researching and looking for answers. With a clearer sense of direction, R&D and Marketing can now work with Regulatory Affairs on discerning the right direction to keep consumers and companies safe.
The impact is bigger than just getting the right answers.
Modern technology facilitates distributed collaboration, where regionally separated and international colleagues can identify and share items, transferring knowledge regardless of physical location. This kind of remote problem-solving improves the efficiency of global companies.
Access to regulatory information keeps R&D and Marketing abreast of current and upcoming changes that might impact plans. Having awareness helps avoid issues that can introduce months, years, or terminal delays.
Leveraging technology and engaging with Regulatory Affairs reduces the length of time required to resolve questions during development, ultimately speeding up time to market.
Compliance Cloud improves collaboration
Compliance Cloud is an easy way for Regulatory Affairs, R&D, Marketing, and other professionals to perform routine compliance checks and research.
Powered by a continuously updated library of articles and laws, Compliance Cloud offers a comprehensive regulatory overview of most regions and countries. Users can filter and search through Compliance Cloud to find appropriate information, all based on targeted parameters. Additionally, Compliance Cloud allows professionals to compare multiple markets, accelerating the time it takes to introduce an existing product into a new market.
Through Compliance Cloud, users can sign up to receive product-specific regulatory alerts and updates as they happen, informing the development process. Access to this information early generates substance for critical compliance conversations.
All items can be flagged, annotated, and shared, allowing teams to work through problems together. This kind of collaboration breaks down silos, clearing up gray areas between process owners and speeds up resolution times.
Compliance technology and practices are useful for everyone
Technology empowers everyone in an organization to utilize best practices throughout all stages of development. Regulatory Affairs should be engaged early and often. Access to compliance tools and practices encourages R&D and Marketing to frequently engage with Regulatory Affairs. As a result, less time is spent waiting for replies and more time is dedicated to developing a good product or campaign.