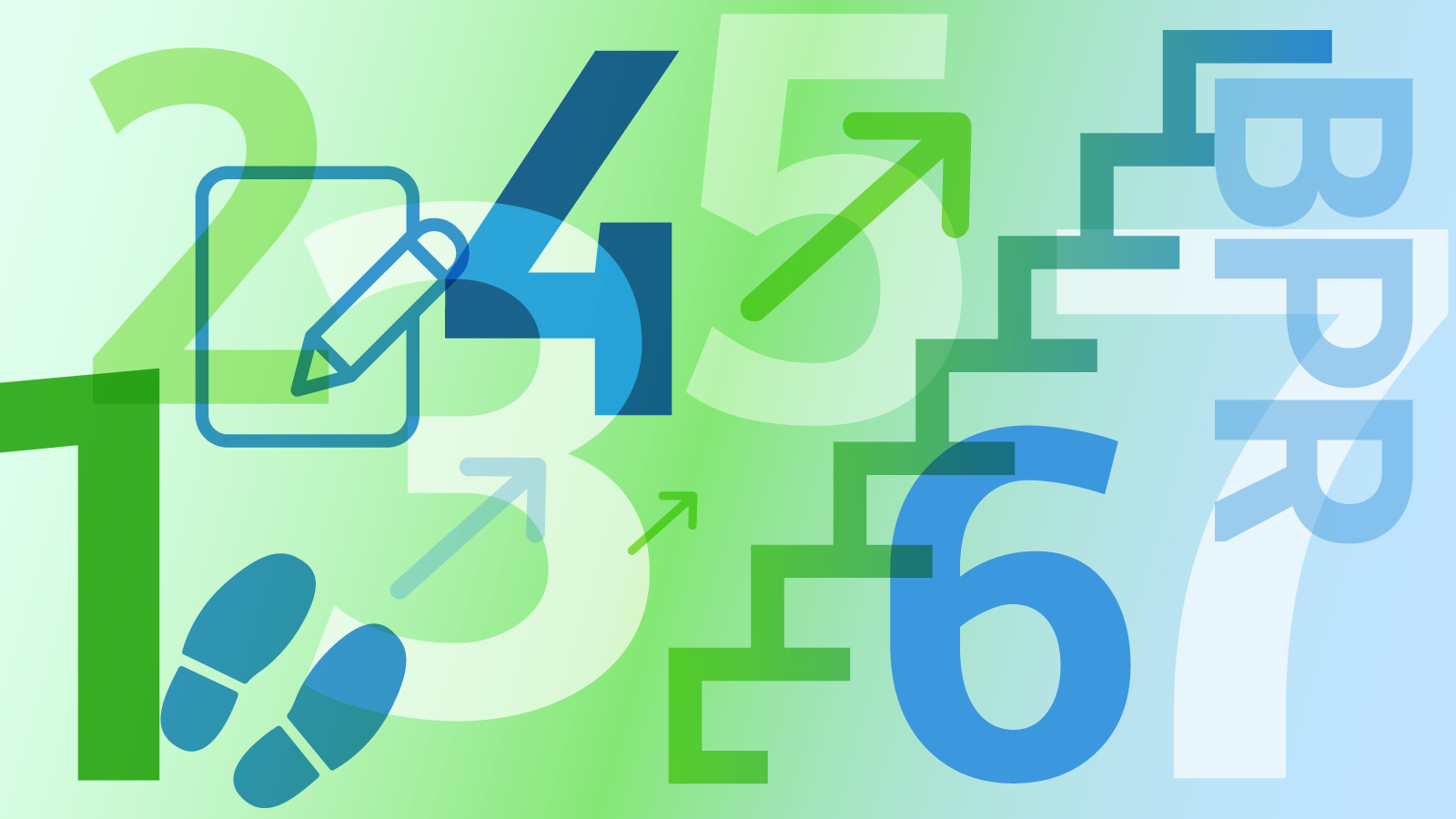 We've spent some time going over business process re-engineering and highlighting telltale red flags that indicate when it's time to re-evaluate your organization's systems and processes. Now let's look at the steps you can take to ready yourself for a successful BPR. These seven simple steps help focus stakeholders on the goals of the BPR and make sure all pieces are in place so that the exercise can move forward without disruption towards optimal results.
1. Identify the specific processes to be covered in the BPR
It might sound obvious, but until you spend some time trying to understand what needs work, you're not going to be able to dig into a BPR. In addition to evaluating for red flags, there are resources available to help perform current state analysis. Oftentimes, the areas that need attention are much broader than you've anticipated.
Once you've identified where you'll be focusing the BPR, it's time to build a list of stakeholders who should be involved. This includes all key decision-makers and SME's, such as QA, regulatory compliance, R&D, sales, and marketing. Typically, these individuals will be from upper and middle management.
Having laid out the who and what of the BPR, it's time to build a general understanding of the priority pain points you'll be focusing on.
2. Develop an agenda that aligns with the corporate culture
You're not going to have a successful BPR campaign if it rubs everyone the wrong way. It's important to include process owners and previously identified decision-makers to build out the BPR agenda. Allowing these stakeholders to contribute to the agenda is one of the first steps in reducing possible tensions during the exercise.
3.
Determine roles and responsibilities during the BPR
Unsurprisingly, a successful BPR divvies up tasks across stakeholders so that everyone has ownership. Simple duties like note taking and reporting daily summaries are not only critical for keeping everything on track, but they also keep everyone engaged. Other important roles include moderator and mediator responsibilities, along with laying out a clear process for handling and resolving any conflict that might be encountered.
4. Assemble all as-is process

flow

s

and related documentation
Having early access to your current documentation and process practices not only saves time, but it's an important step in identifying what's missing and what might be identified as a future stage for the organization. Once you've gathered up all appropriate materials, plot out the current state and prepare it to be presented during the BPR. Additionally, print out copies of all relevant documentation so that participants can have quick and easy access.
5. Identify core cross-functional teams to be part of the BPR
Your previously identified stakeholders and decision-makers should be able to help identify any other teams that share a touchpoint with the process flow. All of the prep-work you've done to this point will make it easy to communicate the agenda, purpose, and objectives to core team members participating in the BPR.
6. Secure and ready the BPR event room
Your agenda and pre-BPR work should give you a good sense as to how much space and time you'll need for participants. Make sure you're procuring space for both the general BPR and any breakouts that may occur during this time. The BPR event room should be a space where everyone can stay focused on the task at hand.
Once you've established the BPR environment, ready materials for the exercise, including pertinent documents, current state plot sheet, and ample supplies, like sticky notes, markers, and scratch paper.
7. Create excitement and reinforce positive communication
A BPR should never feel tedious or looming to the core group. All members should feel safe and eager to identify and achieve a future state. In order to do this, it is important for stakeholders running the BPR to maintain and reinforce positive communication around all phases of the exercise, including pre-work leading up to the exercise. Facilitating this means focusing on opportunities and an openness to new ideas, not criticisms. A successful BPR creates excitement through inclusiveness.
The pre-work you put into a BPR will make a big difference in the outcomes you achieve. A successful BPR exercise reaps all the benefits of clear communication, readiness, and a structured environment where participants are willing and able to collaborate.
Paul Cegles, Director of Product Portfolio Management at Selerant, has some additional takes on running a successful BPR campaign, including practices for conflict resolution and running a BPR in a post-COVID-19 workplace.