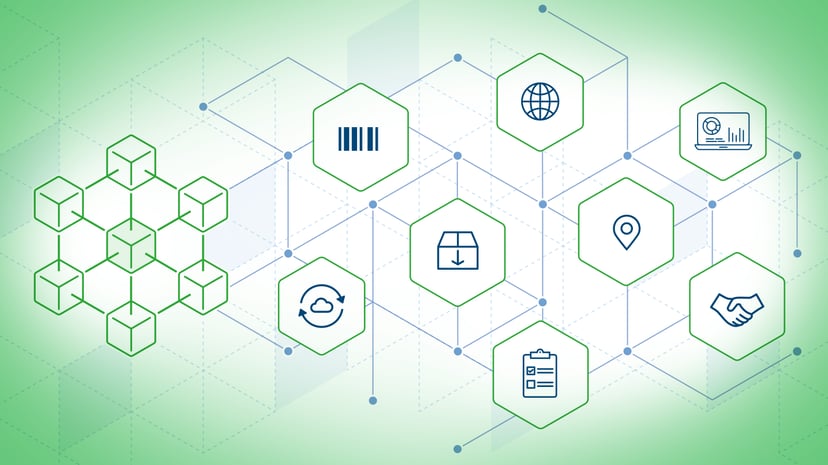 Back in 2018, Selerant's President and Chief Operations Officer, Sunil Thomas, asked a straightforward question about an emerging technology—can blockchain ensure supply chain consistency?
Thomas approached the topic from a position of managing an increasingly global and complex series of vendors to support distributed production. A few years later, the world is thrust into crisis as products, ingredients, materials, and shipping lines have been disrupted with uncertainty, so it seems apt to revisit this subject and examine how technology can improve supplier management for food manufacturers.
Catching up on blockchain
To understand how blockchain improves supplier management, you first need to understand two technologies: blockchain and smart contracts.
"Blockchain is the technology that upholds digital currency," Thomas writes. "It enables digital information to be distributed but not copied. Smart contracts are self-executing contracts where agreement terms between the buyer and seller are written directly into lines of code."
Blockchain can't be duplicated or altered, creating a unique artifact with a verifiable history. Smart contracts can be built into a blockchain and execute only when specific events occur. When combined, blockchain and smart contracts can be used to ensure quality during production by creating a ledger that cannot be altered, only extended, supported by digital agreements with automatic controls.
Blockchain drives transparency
"Because multiple vendors are employed, the timing of delivery is crucial," Thomas notes on the impact of blockchain in supplier management for food manufacturers. "Every shipment is tracked and monitored in real time on a blockchain built to coordinate deliveries to arrive at the same time."
Here's where blockchain improves supply chain management.
If a company employs this immutable technology to manage and monitor shipments, they have an accurate ledger that can verify the status of any delivery. Once the shipping manifest is created, each step is documented, and as updates come in from trucks, cargo ships, ports, and distributors, the blockchain adds new links to the blockchain, creating a verifiable record.
With greater visibility and security, blockchain improves traditional supply chain management. Increased transparency means food manufacturers can better plan and coordinate the product lifecycle.
Smart contracts ensure quality
Supplementing blockchain, smart contracts help enforce supplier relationship management by ensuring uniformity of product regardless of where it was manufactured.
"Each of the key data points is written on the blockchain directly," Thomas explains of how smart contracts enforce quality. "If specifications aren't met, the offending batch is scrapped and used for other purposes."
Because the smart contract only executes when conditions are met, food manufacturers have assurance regarding ingredient quality. Being built into the blockchain further adds to the visibility needed for an optimized and efficient product lifecycle.
Technology supports supplier management
In formula-based product lifecycle management, there's a huge reliance on global supply chains to maintain production. With limited control over vendors, each new efficiency introduced into supplier relationship management has an impact.
"The best technology doesn't simply make products faster or more efficiently, it also makes products better for consumers, for the manufacturer, and for the planet," Thomas says of utilizing the latest tools and solutions to improve product lifecycle management. "Blockchain and smart contracts introduce another wave of innovation that brings long-term potential to formula-based products."
But Thomas doesn't just focus on blockchain for improving product lifecycle management. Selerant's Supplier Collaboration Portal, which standardizes supplier processes and centralizes data, is another transformative technology that can be used to improve supplier relationship management.
A module for Devex PLM, Selerant's formula-based product lifecycle management software, the Supplier Collaboration Portal provides one system to gather, store, and trace supplier data and documents. Supplier data can then be integrated directly into Devex PLM and used for several processes, including product development and supply chain management.
Whether it be researching new technologies like blockchain or developing new modules like the Supplier Collaboration Portal, Selerant's team is always looking for methods to improve product lifecycle management.